Mercedes Lackey is Guest of Honour for Ad Astra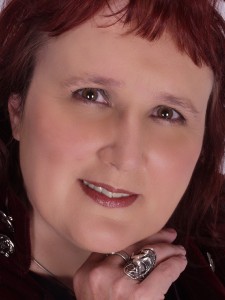 Mercedes Lackey, renowned science fiction and fantasy (SFF) author, will be appearing next month at Ad Astra as a Guest of Honour.
Lackey has, so far, written over 100 books (which I believe surpasses Isaac Asimov's impressive record). Some of her best known works are the various fantasy series set in her Valdemar universe. She also co-wrote the Ship Who Searched and the Ship Who Sang sci-fi books with Ann McCaffrey; just one of her many excellent collaborations with fellow authors.
Mercedes will be sharing the Guest of Honour spotlight with artist Larry Dixon, her husband and long-term collaborator.
They will be joining the rest of Ad Astra's impressive Guest lineup for their 2011 event; novelist Aaron Allston, sci-fi giant Ben Bova, writer/critic Kathryn Cramer, author Julie Czerneda, editor Ellen Datlow, author Dave Duncan, short story writer Scott Edelman, writer Eric Flint, Canadian writer Ed Greenwood, author David G. Hartwell, Canadian author Tanya Huff, editor Don Hutchison, three-time World Fantasy Award winner Stephen Jones, writer Guy Gavriel Kay, author Todd McCaffrey, editor Shawna McCarthy, author Tamora Pierce, Schlock Mercenary creator Howard Tayler, and writer Élisabeth Vonarburg.
That's quite a star-studded collection of literary talent, I must say. And now I have yet another convention to add to my "Why Are You So Far From San Diego, Canada?" list. I know, the dreaded Gs – Geography and Geology. Stupid science.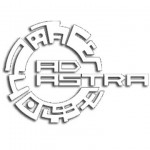 Ad Astra is a major Canadian science fiction and fantasy (SFF) convention. The 2011 event, which incidentally is the con's 30th anniversary, is scheduled for April 8-10 at the Toronto Don Valley Hotel & Suites in Toronto, Ontario. Registration is open and ranges from $15 to $75 (Canadian).