Comic-Con Exclusives 2011, Round Three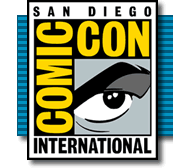 SDCC fans love the exclusive merchandise and giveaways.
With Comic-Con next week, the 2011 SDCC exclusives are pretty much all announced. We've given you a Round One and Round Two of the actually exclusive Con exclusives. Here's a third and final round, with a concentration on the more indie exclusive goodies soon to be yours at Comic Con.
NOTE: I've included only exclusives verifiable on the companies' websites. I've also left off 'exclusives' that a) define the word as "not shipping the pre-orders until after Con" or b) have stated plans to be sold at New York Comic Con. If your semantics aren't as picky as mine, you can see a total list at SDCC's Official List of All the 2011 Exclusives.